The Avengers 81 VF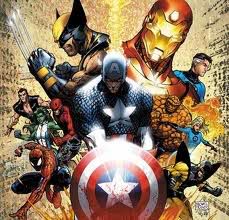 Comic Man 1944
THE AVENGERS 81 VF
Grade: FINE
For a comic book to be considered, "Very Fine" it needs to meet the following criteria:
Outside:
The Cover
The cover should be mostly flat but may have some wear.
The colors of the cover may be slightly faded.
Corners may be slightly creased.
The Spine
May have slight wear.
The spine should be flat, but some lines may be visible.
Inside:
The Pages
May have minor printing and binding defects.
The pages may be yellowish in color.
There should be no stains or major discoloration.
Overall: The comic should still look good with only minor imperfections.
47 years of Comic Collection To Sell
over 8,000 titles to clear
check our our blog for full list comicman1944
listed by cashnattic.co.uk