Batman Vol 214 fn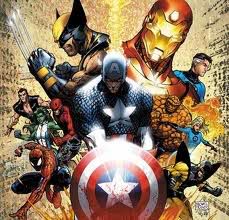 Comic Man 1944
BATMAN No. 214 FN
Grade: FINE
Fine:
For a comic book to be considered, "Fine" it needs to meet the following criteria:
Outside:
The Cover
There will probably be minor wear.
Minor creasing is acceptable.
The corners may be blunted.
The Spine
The staples may have some discoloration.
Minor creases are OK.
The spine may have a roll to it.
Inside:
The Pages
There may be minor tears on the edges.
Discoloration is OK as long as it is not major.
The pages may be tan or brown in color.
Minor stains are allowed.
Overall: This is a comic book that is above average in appearance.
47 years of Comic Collection To Sell
over 8,000 titles to clear
check our our blog for full list comicman1944
listed by www.cashnattic.co.uk